York County Development Corporation Promotes Area with Virtual Reality Tours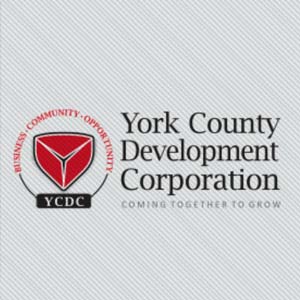 Attracting workers and businesses is the name of the economic development game today and Executive Director for York County Development Corporation, Lisa Hurley has a game changing strategy. On November 16, 2017, York, NE will begin production on virtual reality tours to bring awareness to the area.
Golden Shovel Agency, a national economic development communications firm, will be in town for three days using spherical camera technology to create a workforce and business attraction familiarization tour.
Once the virtual reality tours are completed, workers, businesses and site selectors will experience York County in a completely immersive experience. These virtual tours allow visitors to look past data and get a real sense of the potential York County has to offer.
"I tell people everyday about the benefits of living and working in the York County area and with a virtual reality tour I can actually bring them to the community," said Hurley. "When people are exploring a new community, they need to see more than photos and data--they need to connect to the community." Telling York County's story was a strategy of the 2017 Marketing York County Initiative.
Using immersion video for community familiarization and workforce attraction tours is a cost-effective, efficient tool for economic developers seeking to heighten community awareness. With only a handful of communities using the virtual reality technology, York County, NE joins the ranks of elite communities who are gaining attention nationally with new economic development marketing strategies.
"Lisa Hurley is one of the most forward-thinking economic developers I know," said John Marshall, President of Golden Shovel Agency. "By employing virtual reality, York County Development Corporation will gain national exposure. Less than ten communities are using the technology so far and site selectors are taking notice of these leaders."
Over three days, the Golden Shovel production crew will film over 20 locations. The selected locations will include education, businesses, medical facilities and popular local attractions in York County, NE. The completed tours will give viewers a complete and accurate virtual tour of the area.
"I am excited to leverage virtual reality for York County," said Hurley. "Today's workforce is already using video and the internet to explore communities and jobs. With virtual reality we are able to communicate directly the current and future generation of business owners."
---
YORK COUNTY DEVELOPMENT CORPORATION is a public-private not-for-profit organization whose mission is to promote and encourage quality economic growth in York County, Nebraska. YCDC works confidentially and offers unbiased, detail and customized information to clients for no fee. YCDC is the lead economic development organization in York, County Nebraska and utilizes a team approach to ensure access to all agencies and programs that can be of assistance to your project.