Racial Injustice and Socioeconomic Disparities: Economic Developers Can Affect Change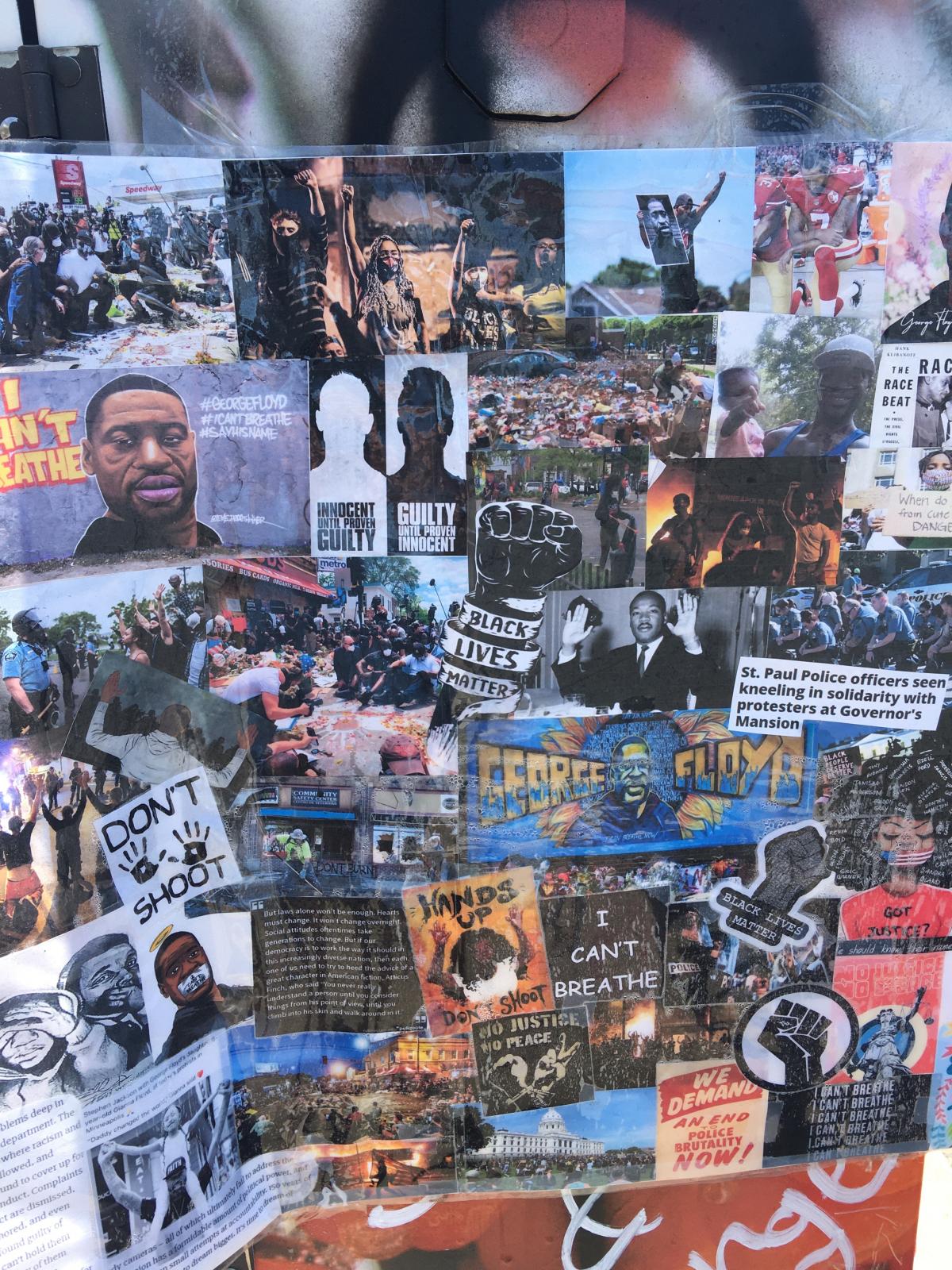 30 Jun 2020
floyd, VR, Video, News
Rarely in life do events occur stirring the collective conscience of humanity, causing us to pause our hectic lives and truly see the world around us. One such event occurred on May 25th, 2020 when George Floyd Jr., a 46-year-old-black man, tragically died during an arrest attempt by Minneapolis police officers at 38th and Chicago in Minneapolis. The video of his death has stirred the consciousness of the nation and the world.
This callous loss of human life has triggered protests, looting, and riots in the surrounding neighborhoods and in over 2,000 cities in the U.S. and around the world. These protests released a torrent of pent up emotion and frustration - frustration felt by people who have been forced to endure the inequities of socio-economic disparity, uneven economic prosperity, and racial injustice.
Immediately following the protests and unrest, PlaceVR Executive Producer Greg Kolbjorsen traveled to 38th and Chicago using our innovative virtual reality process and PlaceVR technology to capture the story of George Floyd, Jr. and the neighborhood.
You are invited to experience the corner in its entirety. The images of the 38th and Chicago have been shared around the world and the mural and memorial are stark reminders of the tragedy from May 25, 2020, but they don't tell the whole story. We invite you to see beyond the headlines. Take the full tour and look around—all around.
Notice the diversity of the people paying respects to the memorial and viewing the murals and flowers. All eyes are on the memorials, damage, and signs. But, the real story is the neighborhood. As you watched the video, did you see the neighborhood hidden behind the memorial? That is where this tragedy began and where it continues. It is here that change is most urgently required.
Before, May 25, 2020, this was a typical neighborhood corner where residents filled their cars up with gas, grabbed some convenience items, and carried about their business. This could be Anytown, USA except it is not the typical neighborhood full of children playing and backyard BBQs. It's a neighborhood in economic despair - a place that's been left behind.
A few blocks south of this neighborhood, there is a poverty rate of 4.3%. In this neighborhood, the poverty rate jumps to 16.6%. Move a couple more blocks north toward downtown Minneapolis and the poverty rate jumps to 26.7%. Move directly east, adjacent to this neighborhood, and the poverty rate is 47.4%.
Now, take another view of this neighborhood and realize the residents here have a 50% chance of living in poverty and, unlike the people observing the memorial, the residents are predominantly African American. This isn't Anytown, USA; this is a representation of the uneven economic recovery in the United States that has produced distressed communities.
In the homes are traumatized workers who face declining incomes, lack of career opportunities, self-deprecation, and a loss of hope. These neighborhoods have been identified by Federal Opportunity Zones as areas ripe for investment and aggressive tax incentives. But to date, no investment has been identified.
The residents of this neighborhood and the surrounding area have been suffocating long before George Floyd called out, "I can't breathe."
James Baldwin in The Fire Next Time stated, "Not everything that is faced can be changed, but nothing can be changed until it is faced."
PlaceVR and Golden Shovel Agency believe in the power of developing thriving communities. We recognize that economic growth and equity provide the best opportunity for neighborhoods to prosper and for residents to emerge from generations of socioeconomic injustice.
Generational unemployment, poverty, homelessness, and racial inequities constrain capital liquidity and investments in the neighborhoods that need public infrastructure and private investment the most. Without robust economic growth and rising wages resulting from prospering business development and entrepreneurship, 38th and Chicago will become another memorial that attracts daytime tourists instead of permanent investors who are willing to recognize social gains as well as capital investment gains.
PlaceVR presents this video tour of 38th and Chicago to recognize the tragic death of George Floyd, but more importantly, we are presenting the neighborhood as an opportunity for economic growth. We are hoping economic developers can not only focus investments in this Minneapolis neighborhood but that we all can begin the work toward equal economic recovery and lift our truly distressed neighborhoods out of poverty.
Economic developers must focus growth and opportunity to the areas of the country that are truly distressed. By focusing our policies and investment funds into distressed areas we could establish a new momentum of capital flowing to people that have the most to gain and the potential to become the new entrepreneurs. It is important to remember, investing in distressed neighborhoods is not only the right thing to do, but it also improves wealth for all income classes--bring up the floor and the ceiling gets higher.
There are some things we cannot change. Inequitable economic growth is not one of them.
PlaceVR wants to start an economic growth revolution. No more riots and looting - just unprecedented economic growth and prosperity to the families and people that just need the same economic development opportunities, wages, and prosperity that their neighbors, just a couple blocks away experience.