Oregon Trail Electric Cooperative Teaches Safety Protocol for First Responders with PlaceVR Technology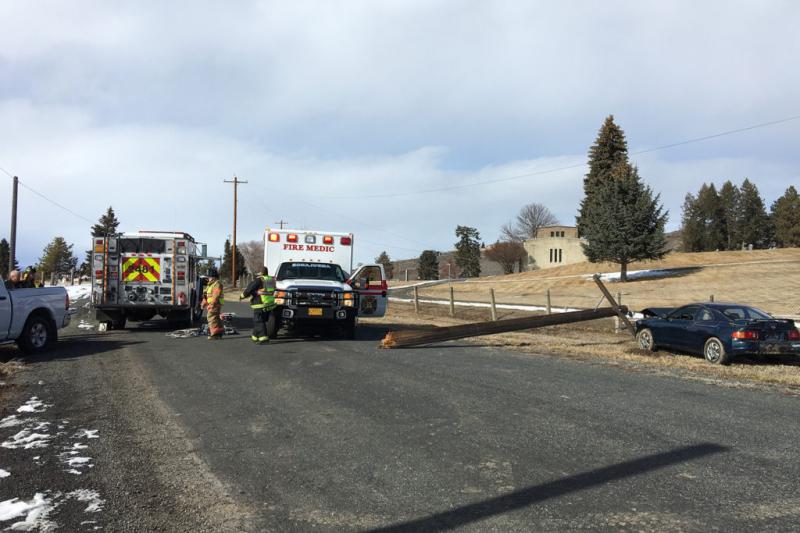 7 May 2020
VR, Video, Press Release, News, Recent Work
Oregon Trail Electric Cooperative Teaches Safety Protocol for First Responders with PlaceVR Technology
360-Degree Video Created by Golden Shovel Agency Stimulates What It's Like to Be on an Accident Scene
First Responders now have a better way to learn safety protocol for approaching a vehicle crash that involves a downed power pole and line, thanks to Oregon Trail Electric Cooperative's new training video in a 360-degree format.
"We've always recognized that the applications for immersive technology are limitless," said Aaron Brossoit, CEO of Golden Shovel Agency. "We had no hesitation in jumping on board to help Oregon Trail Electric Cooperative create and deliver their safety message to first responders more effectively with our PlaceVR technology."
When Golden Shovel Agency and Oregon Trail Electric Cooperative started talking about 360-degree video and virtual reality, the original topic was economic development. The conversation turned to safety when the cooperative brought up the idea of using PlaceVR technology for training.
"We were intrigued by the technology and initially approached it with economic development and tourism in mind," said Lea Gettle, Manager of Administration and Strategic Services for the electric coop located in northeastern Oregon. "Then we thought of how much better we could deliver our safety message in a training atmosphere and VR totally made sense."
The immersive technology of 360-degree video and virtual reality is more effective than alternative training formats when it comes to enabling people to understand and remember what they're supposed to do in a crisis situation. When participants are wearing VR goggles, their brain responds as if they're actually at the scene. The result is better information retention which means that when the time comes to use the training, it's more likely to be recalled.
Related: Download "Small Town. Big Tech." to learn how you can use technology to increase your economic success
"We see opportunities to utilize the training video with groups of first responders. We'll have about 10 headsets that our safety manager will take to onsite training. We also plan to loan the headsets to the first responder and volunteer fire departments in rural areas that have been harder for us to reach," said Lea Gettle.
Oregon Trail Electric Cooperative partnered with Federated Rural Electric Insurance, the Oregon Rural Electric Cooperative Association, and the Cooperative Finance Corporation to make this project possible. The video was shot on location in Oregon with the help of the Baker City Fire Department, Baker County Sheriff's office, and Life Flight.
GOLDEN SHOVEL AGENCY is a Minnesota-based full-service economic development firm specializing in workforce attraction for economic and community development. The Economic Gateway Web system includes an expandable and on-demand content management system (CSM) and a robust social media implementation strategy. Learn how you can bring VR technology to your organization here.
OREGON TRAIL ELECTRIC COOPERATIVE (OTEC) is a not-for-profit, member-owned electric cooperative that serves over 31,000 homes and businesses in four counties in Eastern Oregon. Headquartered in Baker City, OTEC has district offices in Burns, John Day, and la Grande. Learn more here.
FEDERATED RURAL ELECTRIC INSURANCE is committed to working with its members to provide superior, value-oriented insurance programs with a focus on safety, service, and stability. Learn more here.
OREGON RURAL ELECTRIC COOPERATIVE ASSOCIATION (ORECA) represents and promotes the interests of electric cooperatives and their members. Learn more here.
COOPERATIVE FINANCE CORPORATION (CFC) is created and owned by America's electric cooperative network, CFC - a nonprofit finance cooperative that provides unparalleled industry expertise, flexibility, and responsiveness to serve the needs of almost 1,000 electric cooperative member-owners across 49 states. Learn more here.