Oregon Co-op Leverages Virtual Reality Technology to Improve Regional Economy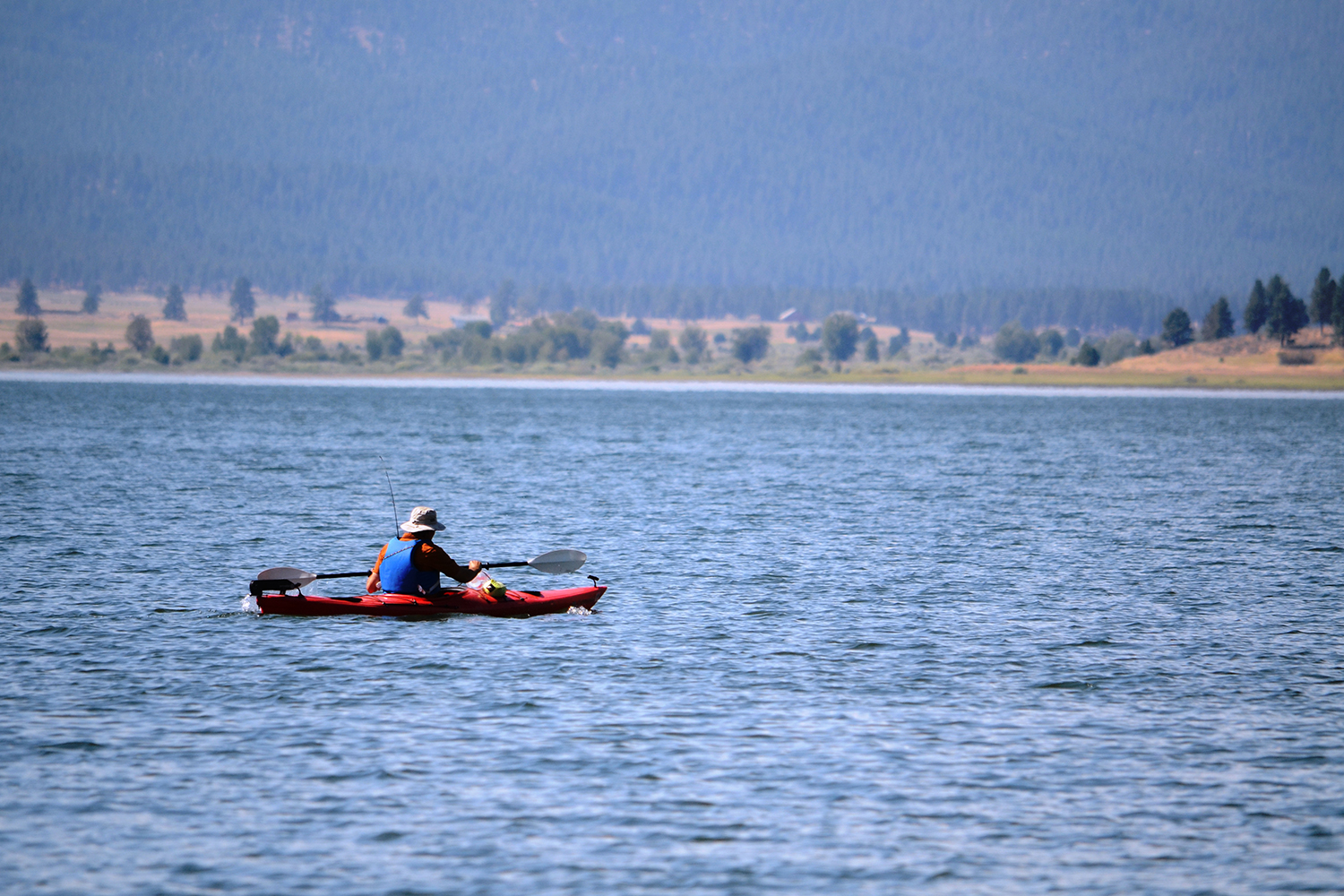 Article originally posted on cooperatives.com by Victoria Rocha on October 31, 2019
Oregon Trail Electric Cooperative's economic development website entices users to explore "the spirit of the Western frontier" in its beautiful and rugged service area.
With "mountains, valleys, rivers and lakes, Eastern Oregon is simultaneously breathtaking and accessible," reads the website. "Every season holds a new adventure."
Lea Gettle, Oregon Trail EC'smanager of administration and strategic services, hears such praise often from tourists and new residents alike. "People come here, and they don't want to leave," she said.
The hard part is getting them to come. But the Baker City-based co-op is betting on virtual reality technology to help solve part of that problem.
Working with Golden Shovel Agency, an economic development consulting firm, the co-op is producing virtual reality videos, which include tours of the 22 communities in the four counties it serves. The 360-degree, high-definition videos will be loaded onto VR headsets, and the co-op will ship them to visitor centers, chambers of commerce, trade shows and site selectors across the country.
Ideally, the videos will be viewed by students considering the area for college or technical school, entrepreneurs and owners of small and medium-sized businesses, or the general public for safety education, said Gettle.
"We believe that VR offers a unique approach to marketing the astounding beauty and offerings of eastern Oregon," said Gettle. "When wearing the VR headset, you're experiencing the video in an innovative way. Due to the 360-degree experience, you look up and down and side-to-side, and the narration or other sounds are concentrated through the headset, creating a memorable experience."
A VR headset costs about $200, but as the technology becomes more widespread, the cost will likely go down. A grant from the state tourism bureau and matching funds from visitor centers in the four counties helped the co-op produce content and buy five headsets for local visitor centers.
VR tours are an outgrowth of Oregon Trail EC's original website strategy: an online hub of business and tourism information about the co-op's communities, with populations ranging in size from 37 to 13,000.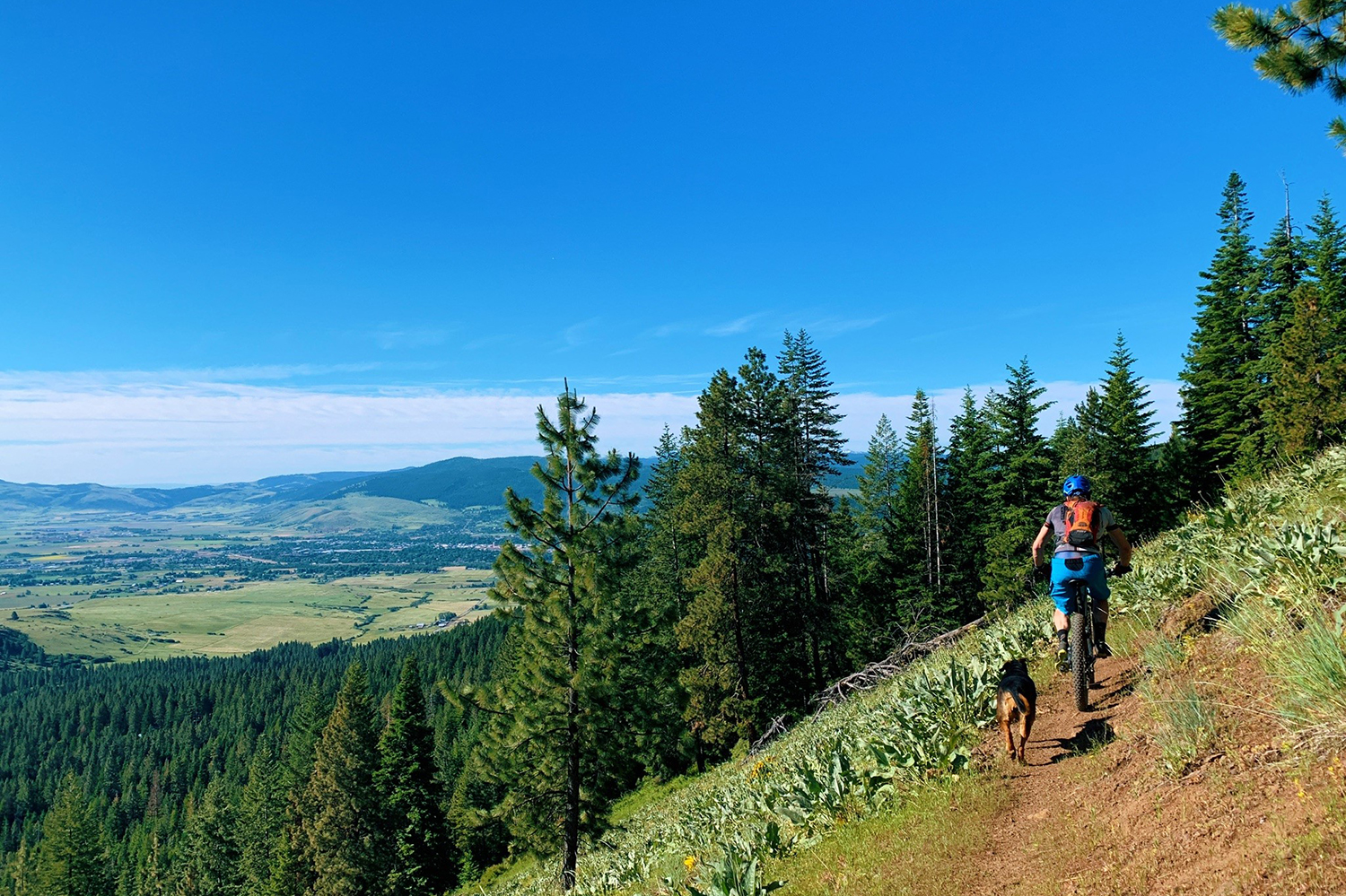 Oregon Trail Electric Co-op's series of virtual reality tours highlights Mount Emily Recreation Area in La Grande, Oregon. (Photo By: Sean Lerner)
Golden Shovel Agency assisted the co-op in taking its strategy to another level with the virtual tours and focusing on the region's small and medium-sized towns often overlooked by site selectors, said Aaron Brossoit, the company's CEO and co-founder.
"Obviously, the best way is to visit, but because of VR's immersive quality, it tricks your brain into thinking you're there," said Brossoit.
"You get a little bit of the experience of actually being there. That's especially important if you're trying to show off a community and what you love about it."
Sixty businesses, schools and agencies are currently involved in the project. One of those partners is Baker Technical Institute, which appears in the VR tour of Baker County. In addition to providing vocational training and awareness for middle and high schoolers, BTI serves adults seeking additional training in remote communities in four surrounding states.
"When people can come in and see our facility, it changes their entire thought process," said BTI President Doug Dalton. "There's something about seeing a welding shop in action or hearing the heavy equipment. … So taking that concept of needing to see it, feel it, touch it, for people who can't come do that, from a marketing perspective and giving potential students an opportunity to get a feel for what it is, VR was a pretty simple solution."
Oregon Trail EC is striving to become a key partner in economic development "to help ensure all of our member-owner communities are healthy," said Les Penning, the co-op's CEO and general manager.
"When you have the headset on, you're forced to concentrate on that message and other technology or marketing aren't actively competing with your message," said Gettle. "We see this project as an excellent way to position the cooperative as an innovator in our communities."